Forms And Documents
Form and document identification can and will remain one of the most difficult items to identify. I hope this section will help in someway. I have added a number of WWI forms which transmitted the same content. If you can assist please contribute.
---
Index
Listed Documents:
Documents which have a known forces identification number.
View listed
.
General Documents:
Documents which have been kindly donated to this website, and cover a variety of matters and subjects.
View general
.
Please Note:
All images, documents and personal accounts found throughout this website belong to veterans, their relatives and patrons, who are kindly allowing you to view them. Please respect their generosity by leaving them where they are. Thank you.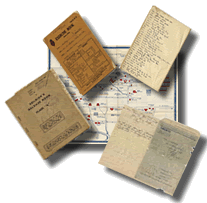 Research